Eway Sundry Payment
Welcome to the Sundry Payments Page.

Use this page to make a sundry payment to:
Scott Fuller Pty Ltd, Marine Direct Australia & Fullers Packaging. (ABN 288000666)
for extra goods or services that are not included in our automated shopping cart.
We accept Visa & Mastercard. This payment system is secure provided by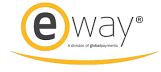 An invoice/receipt will be emailed to you.