Isotherm Icemakers
Isotherm Icemakers 23 Litre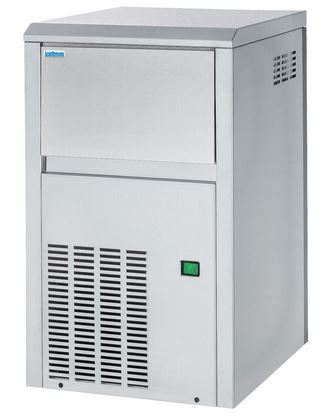 Fully automatic, 3 litre storage capacity icemaker which connects directly to a pressurised fresh water system. Available in both 240V and 120V hermetic compressor ideal for onboard entertaining.
Pricing:
240 volt: $3190
120 Volt: $3190
Freight: Ranges between $50 $120 east coast.
International: We can arrange to ship to you overseas.
To order an Icemaker please click here and send us a message... We will need your delivery address please to calculate freight charges..
Features:
Easily cleaned interior
All stainless steel case
Produces clear ice (not white ice)
Return hose to water tank eliminates the requirement to clean when turned off
0.75kg/hr ice production
110 and 220 volts AC models.
Volume: 23L Dimensions H x W x D: 585mm x 355mm x 405mm
Page end. Use the breadcrumb at the top, or the left category column to navigate.