Rigid Water & Fuel Tanks for Boats RVs & Caravans
Water, Waste and Diesel Tanks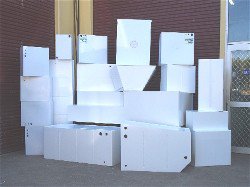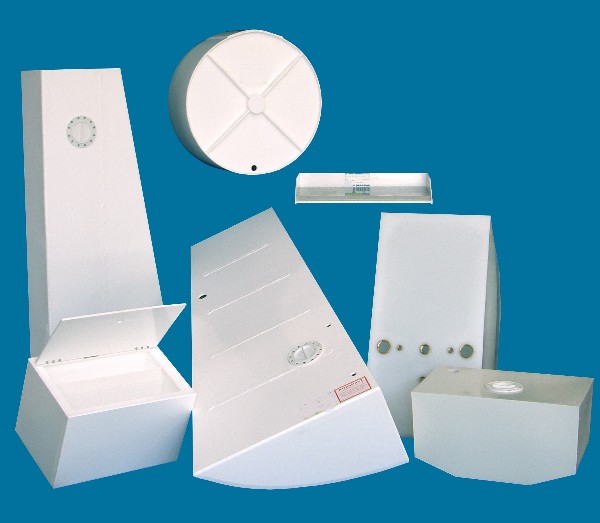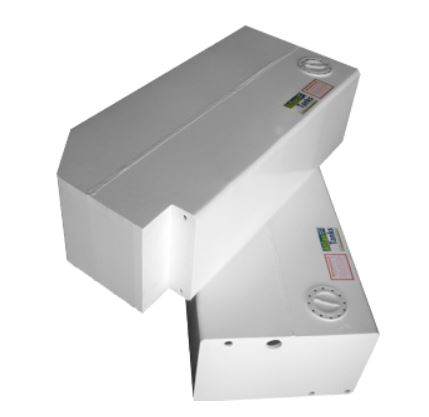 Examples of standard and custom tanks.
Standard Tanks:

Open PDF Diagrams of Standard Tanks
Our tanks have been manufactured for and fitted to just about every type of Recreational Vehicle from small camper trailers to luxury motor homes to sailing boats, houseboats, and world cruisers.

How do we compare on price? "Generally" speaking our fabricated tanks are about 2/3 to 3/4 of the cost of stainless steel and our standard tanks are about 1/2 the cost.

All tanks come standard with an inlet, outlet and breather port threaded. Generally, turnaround time is 10-15 working days from receipt of firm order.

We use a unique construction method to ensure the highest possible tank strength. The method includes a wrap/fold and double weld, the result is a tough durable tank. Our water tanks are made of Polyethylene which is corrosion and oxidisation free. This is particularly important in marine applications and under-vehicle uses where the tank may be exposed to corrosive conditions.

There are no compromises with our tanks, you can have any fitting anywhere you'd like. This is also a huge benefit when matching existing or adding additional storage capacity.

No smelly water, no discolouration of water and no rust or metallic pieces in your drinking water. Atlas Tanks are made of Food Grade Plastic so your drinking water will taste as it should.

Open PDF Diagrams of Standard Tanks
Water, Waste & Diesel Tanks Sizes & Prices: (Certified Survey Diesel Tanks further down the page)
If you do not see your size here, then you may need a custom made tank which adds about 65% to the price depending on complexity. Custom tanks are hand made.
Any of the tanks listed below can be made for diesel. The standard size diesel tank price is plus 40%.
We also make certified survey diesel tanks in 4 sizes... scroll down to see sizes available.
None of these tanks are suitable for petrol.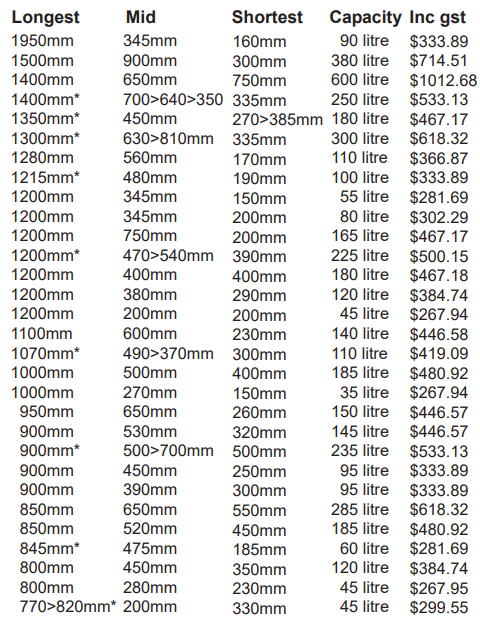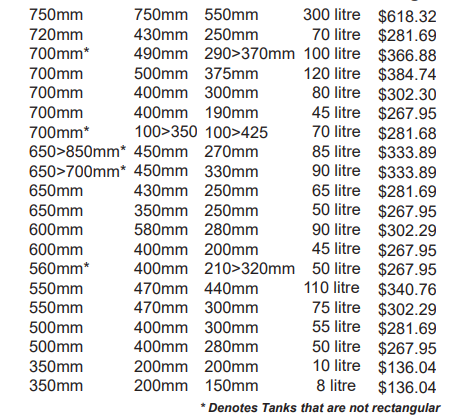 Certified Survey Approved Diesel Tank Sizes
Not suitable for petrol

1000mm
500mm
400mm
185 litre
$596
900mm
400mm
300mm
100 litre
$411
600mm
400mm
200mm
40 litre
$307
500mm
400mm
300mm
52 litre
$348

Diesel tanks only are supplied with all fittings included - 1-1/2" filler, 5/8" vent, 1/2" or 3/8" outlet and return and 1-1/4" threaded port for sensor

Open PDF Diagrams of Standard Tanks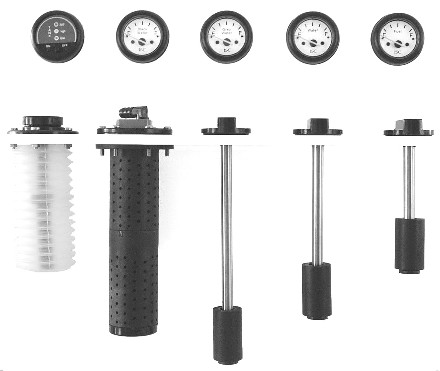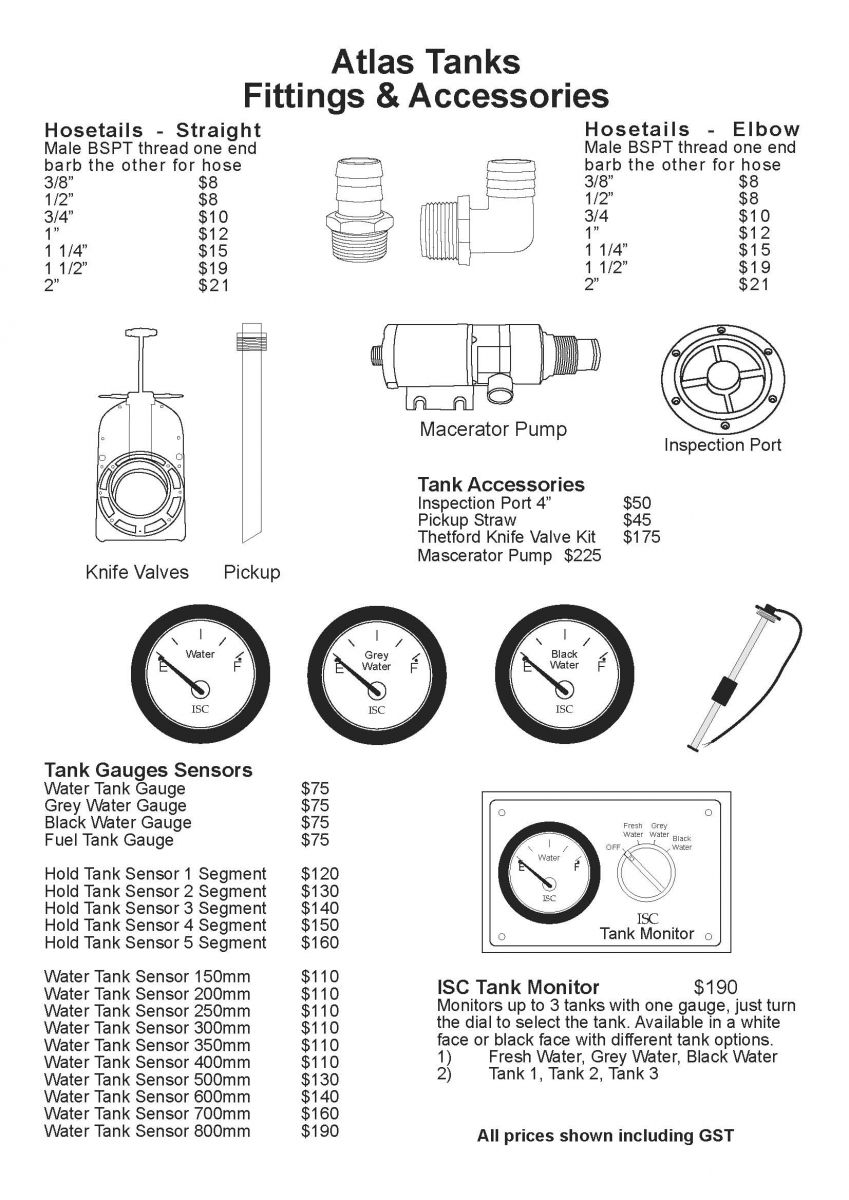 Guages and senders are 12 volts. A 24-12 volt adapter is available.
Page end. Use the breadcrumb at the top, or the left category column to navigate.