Marine Direct Customer & Mooloolabah Scuba World owner Ian McKinnon purchased this fabulous solid bronze 8" ships bell with HMAS Brisbane engraved on it. Ian operates the scuba trips to the recently sunk HMAS Brisbane.

HMAS BRISBANE




Both HMAS Anzac, HMAS Sydney & HMAS Choules have engraved 12" ships bells
supplied by Marine Direct Australia.

Six of the RAN's ships have our ship's bells.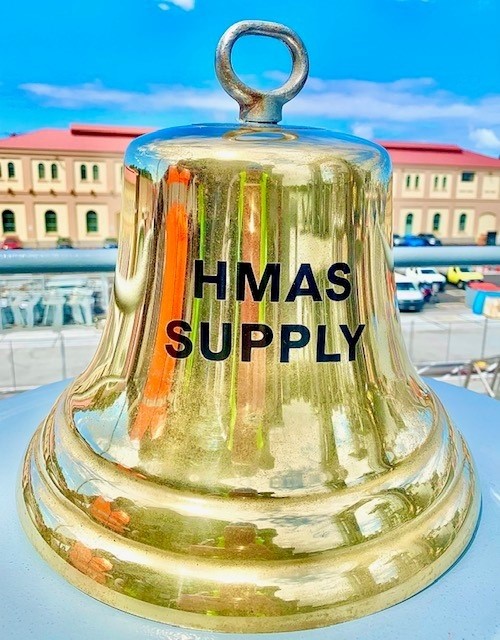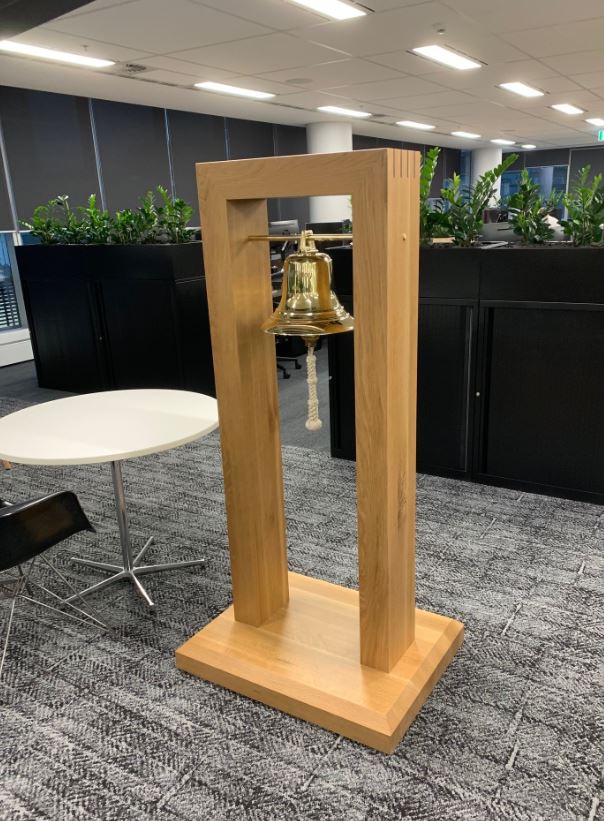 Our ships' bells are manufactured in the finest tradition - sand-cast solid brass turned and polished to an immaculate sheen. The specification, materials and design are tightly controlled to meet maritime requirements.
The size of the bell is measured across its base. All bells give a good sound when rung. Obviously the larger bells have a bigger "dong", so to speak.
The above photo of the bell depicts engraving for demonstration purposes. Your bell does not come with any engraving. We can arrange engraving.
The bell ropes (always included with a new ships bell) are made of rustic cotton and are supplied in the correct length for your bell.
The ship bells make excellent corporate gifts and can be used in all manner of corporate functions where a "bell" is required to add a bit of "novelty" to any event. We have supplied these bells to many of Australia's leading corporations and government and the feedback is excellent. They are particularly popular as door bells!
DELIVERY: Delivery is generally by courier or registered post or express post, or which ever is the most efficient way to your location. We will generally ship the day after payment is received. For bell sizes 3-7 inches we charge a flat fee of $25 by courier or post for the first bell to all locations in Australia. This ensures the most timely delivery for ALL orders. If you are purchasing more than one bell or require guaranteed overnight delivery then there will be additional freight fees starting at $30. Freight options are available to you at Checkout.
The size of the bell is measured across its base.
Delivery of the heavier 7" and 12" bells will incur extra shipping charges.
URGENT NEXT DAY ORDERS CAN BE ACCOMMODATED IF THE COURIERS HAVE NOT COLLECTED FROM OUR WAREHOUSE AND WE HAVE ALSO RECEIVED PAYMENT.
International postage is A$50 minimum. You will be advised of the actual postal charge when we ship.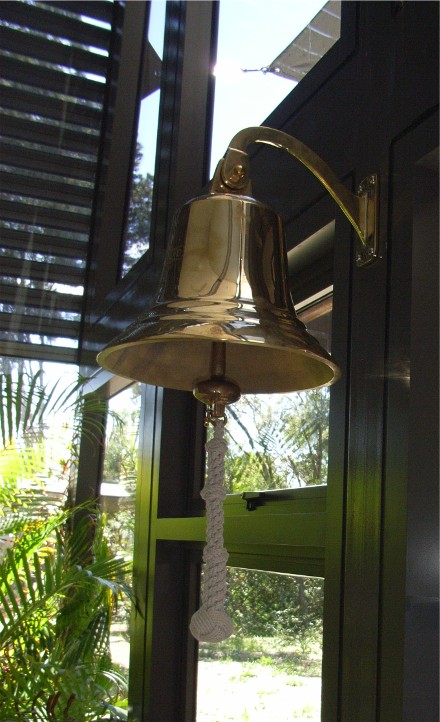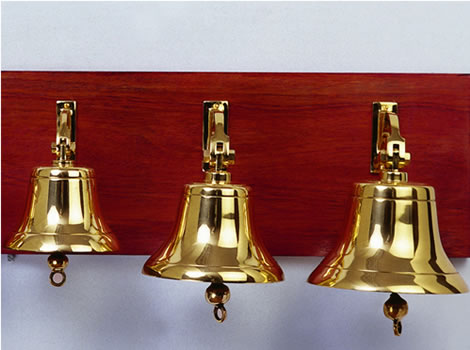 12" Ships bell mounted and with bell rope.
(312671)