New Technology Anodes
for Props, Bronze & Stainless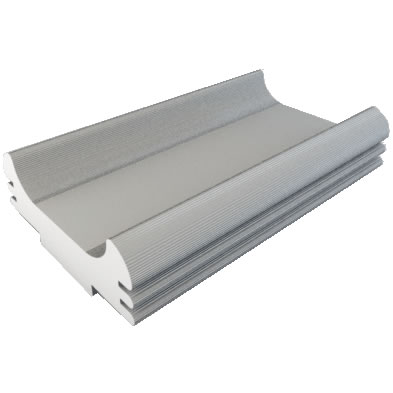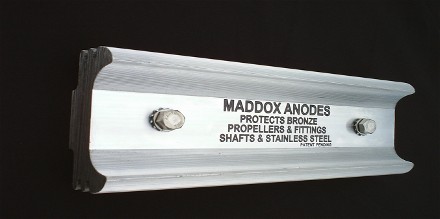 This state-of-the-art anode provides effortless self-calibration of protection levels according to ABYC standards. Intended for wood and fiberglass boats, the 1.6kg Maddox anode provides the perfect amount of protection for single prop craft up to 45'. For twin props, the 2.5kg anode works best and the 4.2kg for those over 45'
Often, boaters are unaware of the problems associated through overprotection caused by excessive use of zinc anodes. With a specially designed aluminum alloy and shape, the new, patented Maddox anode from Marina Protection Systems effectively reduces galvanic corrosion without overprotecting.
Application of standard zinc anodes on wooden and fiberglass boats can result in reduced paint coating life, calcium build-up and enhanced marine growth. The Maddox anode eliminates these problems. It also has a more passive electromagnetic field to minimize wood rot and alkali attack in timber boats.
For better fuel economy, the Maddox reduces the amount of contaminates growing on propellers. It also decreases the build-up of chloride in heat exchangers and intercoolers for better engine performance.
The unique design creates four types of sacrificial corrosion at once. Trenches on the sides of the Maddox generate an acidic area for inter-granular corrosion. The anode's huge surface area creates a heat sink for oxidation and ridges allow for crevice corrosion. Water flow over the edge of the lip produces negative cavitation.
WINNER OF 2007 AMIF AWARD!!
To install
Remove old anodes from the hull (under the water line). If necessary drill new holes in anode to fit existing anode bolts. Use star washers between anode and holding nuts to increase current flow. Cover nuts with non-metallic grease and secure firmly with S/S nuts. Replace Maddox anodes when 85% consumed.
(maddox)